Case Study Hest Bank Kennels
Case Study Hest Bank Kennels
Dog Kennels and Cat Nursery
Plum helps Hest Bank Kennels with their Communications
Terry McArdle is the co-owner of Hestbank Kennels, located in Lancaster. Having taken over the kennels in 2018 their old telecommunications systems kept failing and communication from one end of their large property to the other was proving difficult.
When Terry began searching for a new telecoms provider his main criteria was that they wanted "someone who could provide the whole package, someone that was personable and could be quickly contacted and support us, as were not very techy".
While on the search Terry was choosing between Plum Communications and another company but in the end decided to go with Plum as "Peter came across as very professional and gave us good advice on the systems we would require for the site".
After a consultation with Peter, he concluded that to provide Hestbank with the most effective and efficient telecoms systems, they would need to lay cables in a trench from one side of the site to the other. Whilst Terry hoped this would not be required it was accepted that this would be the most reliable solution.
Terry said that this was a bit disconcerting at first but expressed he "could see the logic behind why we needed to do that, and other companies weren't telling us that. They were telling us we could go through old cables, but Peter basically told us, scrap the old system, and come through new cables so that the system works most effectively".
Terry went on to say, "Peter's explanation of why we had to do it, ruled out anybody else who was telling us different. A lot of kennels struggle to get internet access as they are often in rural settings like ours and we need not only telephone communication, but internet access as well. So, the fact that Peter said, 'by what we're doing and running the lines down to the kennels and the reception area, we will be able to meet all your demands', and that's what he has done. It was Peter's sound advice that made us give Plum our business".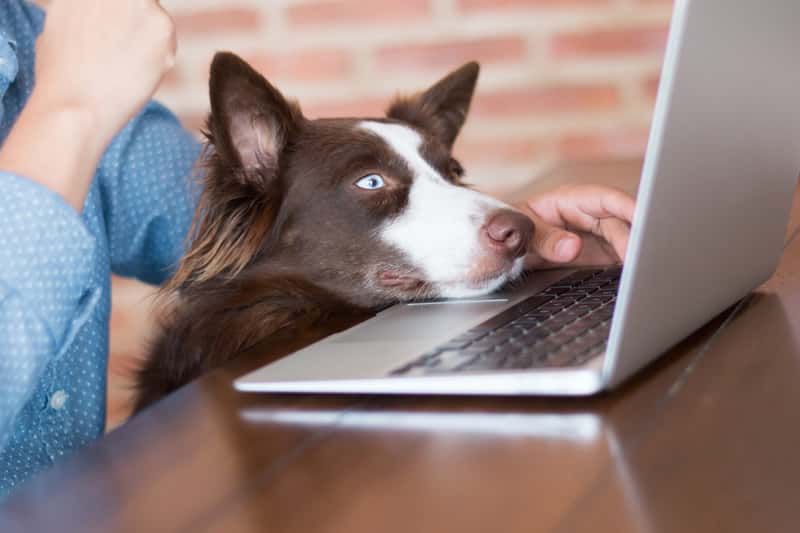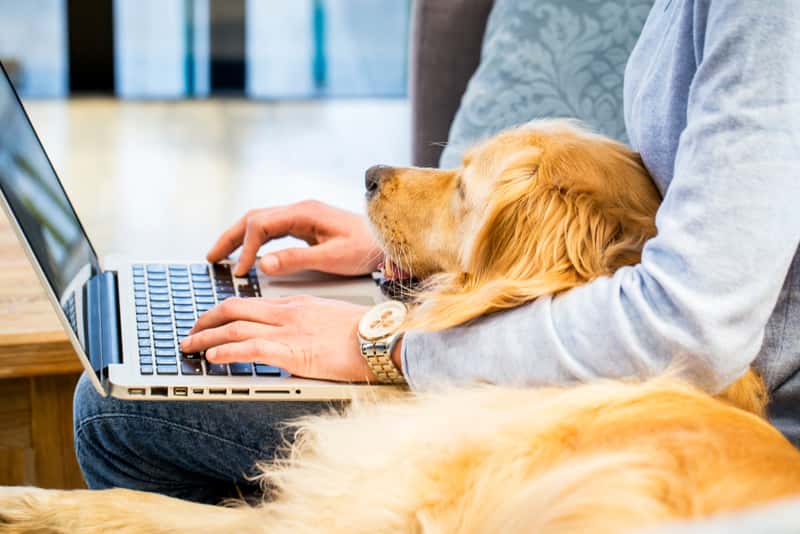 In regard to the installation process, Terry said that it was hard work on the day, but it all went very smoothly and was all installed within 24 hours.
When asked if any issues had occurred with the systems, Terry explained, "we haven't had any issues so far, the only problem was that we got a new reception area where new electrics were put in so we needed to get our telecoms systems lined up with them so we rang Peter, and he called up the electricians, and talked them through it and it all worked very effectively in the end".
One of the main benefits for Hestbank was the installation of the bespoke voice and music for messages on the phones which also provides an answer machine that tells their customers their opening and closing times. This has meant that employees get more free time and customers are learning their working hours. Terry expressed "it was all down to Peter's help and advice that we can now provide a better service".
Terry found it especially impressive and useful that Plum can control the whole of Hestbank's telecommunications system remotely. So, if they ever run into an issue, he can ring Plum and they will look at the problem and fix it remotely.
When summing up their experience working with Plum Communications, Terry said Plum had, "excellent customer care, really good systems and excellent support".

Approachable Certification
Excellent customer service, responsive, friendly and provides the solutions you need
Nigel Dunkinson

Insurance Desk
a very caring, dynamic, forward thinking company who's looking to take away your communications head-aches.
John Cox

Bannister Hall Nurseries
"They were willing to give me the facts and complete honesty"
Richard Hodges

Manchester Methodists
"I wish we would have gone with Plum in the first place, they allowed us to save money."
Angela Doyle

Table Check
"The systems have really updated our company"
Ashleigh Anson

BSA Marketing
"Plum are good at working with us to find a solution to our issues in very practical real world scenarios." 
Duncan Wright
Take a look at our related products: