Case Study Bohle Limited
Sales and Distribution
Plum Communications creates £20K cost savings for Bohle 
Bohle Limited is the UK subsidiary of family-owned Bohle AG, a manufacturer and wholesaler to the glass and glazing industry of tools, machinery, and accessories for glass processing and glass finishing. Providing a fast, knowledgeable, professional experience is what drives the business' customer loyalty.
At the heart of Bohle's business operations is its telephony system and internet connection. It keeps the team connected with their clients and colleagues and is the route that many customers take to ask for advice and order the products they need for their building projects.
Having invested in a fully featured telephone system and 100Mbps leased line from a national supplier over a five year contract, the Bohle team had become increasingly frustrated by the time and effort spent on trying to overcome issues with their solution.
Dave Broxton, Managing Director, Bohle Limited explains: "I had reached the end of my tether with our complex legacy telephony system and unreliable internet service. During the final twelve months of our contract, we had at least four days without a connection. There was a tangible cost I could attribute to this downtime.
"It was further impacting our productivity through the time spent trying to reach customer services and support to resolve issues with the functionality of the kit (that we were paying for). In the five years it was installed, we never got to the bottom of it.

"The phone is business critical to our operation. This, combined with the looming PSTN switch off was the catalyst for us to find a suitable Voice over IP (VoIP) telephony solution that would meet our needs now and in the future. As I had lost faith in the provider we had at the time, an internet search allowed me to come across Plum."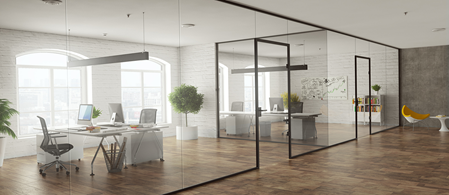 Location: Droylesden
Client: Bohle Limited
Business Type: Manufacture of Glazing Fixings
Sector:  Call Centre
Challenge: complex outdated telephony solution,
unreliable internet, unfit for purpose

Solutions taken:
Fibre connection (Fibre Bright), Nfon by Plum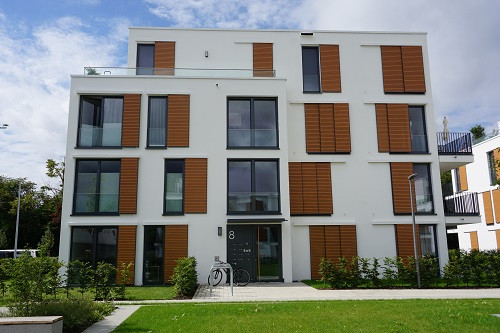 Plum Communications' team are trained and accredited to supply systems and solutions from a broad range of IT suppliers and has relationships with key carriers and connectivity providers. This agnostic approach ensures its customers are provided with solutions tailored to their own needs and requirements to achieve the best business outcomes.
"From the start, Peter from Plum Communications was interested in our business and how it operates. It was clear that he wanted to recommend a solution that would meet our exacting needs. I really appreciate his non-techy, business case approach. We quickly established that we really wanted to work with Peter, and we have not looked back."
Plum Communications provided Bohle Limited with a hosted VOIP system with desktop and mobile apps, and a 1Gbps FibreBright leased line with resilience.
Dave said: "Peter has taken the pain away. He was able to liaise with our head office's IT team in Germany, and as a result, I have had little involvement and been able to concentrate on my day job. We had no downtime when Peter made the switch to our new system. Our new leased line was installed quickly with the minimum of fuss. Our staff were trained effectively on the new systems and feel supported. He has fulfilled his promises and then some, and ultimately implemented a solution that has upped productivity, helped us to deliver an even better customer experience, and saved us more than £20,000 per year in leasing fees, call charges, and line rental costs."
As a result, Bohle has achieved its goals of futureproofing its tech, and has been able to establish effective hybrid working. There have also been additional benefits to enhance customer experience. For example, repeat customer calls are routed to the same member of staff to ensure continuity, and the team can now access reporting which support staff training and development.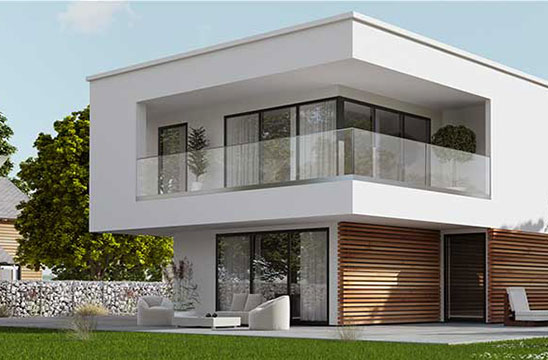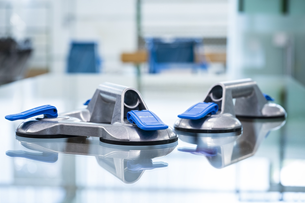 Helen McKerracher, Customer Services Manager, Bohle Limited said: "The comparison between our old and new telephony systems is like night and day. Our new solution is so much better. Unfortunately, I used to be a regular caller to the help desks of our old providers and wasted a lot of my time being bounced around to different people, rarely being able to resolve our issues. There was always a tendency for each of our suppliers to blame the other and we were stuck in the middle. The beauty of working with Peter is three-fold. I have one point of contact, he is knowledgeable, and if ever we have a problem, he quickly resolves it. He really cares."
Peter's recommendation to look at alternative full fibre providers paid dividends for Bohle. For less than the cost of the original 100Mbps leased line, Plum has upgraded the connection to a Faster Britain 1Gbps FibreBright leased line with free installation – other providers were quoting c.£10,000 for the same install.
Now that Bohle has a robust, high-speed connection, it will install WiFi to implement a barcoding system to streamline order picking processes further. Bohle HQ has also been impressed by the experience, and its future plans for better integration and standardising on technology will include working with Plum.
Plum provides cloud hosted VoIP telephone systems so you can work from anywhere on any device with a simple interface, drag and drop features, and geo-redundant, failsafe infrastructure.
Accessible telephony functions via the app provide simple, intuitive communications tools and a single phone number and inbox to reach every member of staff.

Approachable Certification
Excellent customer service, responsive, friendly and provides the solutions you need
Nigel Dunkinson

Insurance Desk
a very caring, dynamic, forward thinking company who's looking to take away your communications head-aches.
John Cox

Bannister Hall Nurseries
"They were willing to give me the facts and complete honesty"
Richard Hodges

Manchester Methodists
"I wish we would have gone with Plum in the first place, they allowed us to save money."
Angela Doyle

Table Check
"The systems have really updated our company"
Ashleigh Anson

BSA Marketing
"Plum are good at working with us to find a solution to our issues in very practical real world scenarios." 
Duncan Wright
Take a look at our related products: