Case Study Manchester Methodist Circuit
Case Study Manchester Methodist Circuit
Methodist Churches
Plum helps services run smoothly
Manchester Methodist circuit is a fellowship of 20 Methodist churches across Manchester City Centre. Due to Covid-19, worship has been primarily done online using Zoom since March 2020. They also offer reflective worship by telephone.
At the beginning of lockdown, Angela Doyle – the administrator at Manchester Methodists – reached out to Plum Communications to install new telecoms systems that would save them money amidst the new lockdown rules. They needed reliable broadband and communication in order to continue with regular services. It was imperative that they had a smooth transition from their old systems in order to avoid any disruption.
Angela Doyle said she has doubts about changing the systems, "I was worried that we would lose service, as the minister is only contactable by email and phone. If the lines were down then people wouldn't be able to contact us about weddings, baptisms or funerals."
Angela Continued, "Initially we invited bids from several suppliers and we went with the cheapest proposal which was from a well-known big company, but they handled the project so badly that we abandoned the contract and went with the second cheapest supplier who were Plum Communications, who were also recommended by our accountants. It had been difficult to find a company that was willing to do a group commercial account but when we got the proposal from Plum it was so professionally handled and clear".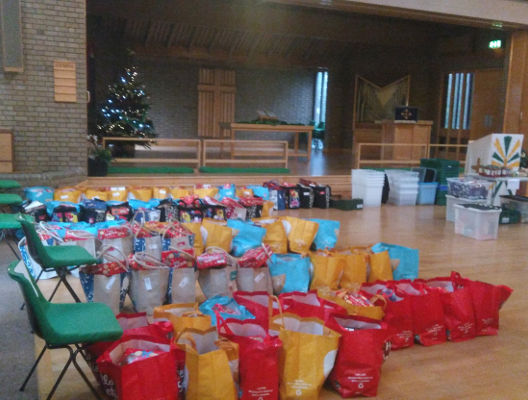 Location: Manchester
Client: Manchester Methodists
Business Type: Methodist Churches
Sector:  Social
Solutions taken:
Telephone Lines and Internet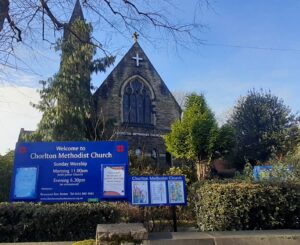 Peter Savic, from Plum oversaw the project and made sure it all ran smoothly. The process was made easier by using the same routers and handsets and it was important to keep the same landline numbers in order to continue contact.
The biggest benefit of upgrading the systems according to Angela is the invoicing and the attention to detail. She mentioned, "previous providers do 'one bill' with separate sections for service charges, phone charges and broadband whereas Plum split it by location which saves me doing all of that analysis".
Not moving their systems to Plum earlier was a regret for Manchester Methodists. Angela continued saying, "It would have provided us with more reliable broadband when first learning how to carry our services out on Zoom. Carrying out Synod or circuit gatherings can mean there are upwards of 300 people, so reliable broadband is crucial. I wish we would have gone with Plum in the first place, they allowed us to save money by using our existing routers which a lot of companies wouldn't have."
Angela praised Plums customer service saying, "Whenever I have a problem I can just email or call, they always provide a rapid response and its nice not to have an automated response, with Plum it's a personal touch you get a voice at the end of the line. I've already recommended Plum to other people".
Summing up the whole experience, Angela said "Plum is friendly and efficient".

Approachable Certification
Excellent customer service, responsive, friendly and provides the solutions you need
Nigel Dunkinson

Insurance Desk
a very caring, dynamic, forward thinking company who's looking to take away your communications head-aches.
John Cox

Bannister Hall Nurseries
"They were willing to give me the facts and complete honesty"
Richard Hodges

Manchester Methodists
"I wish we would have gone with Plum in the first place, they allowed us to save money."
Angela Doyle

Table Check
"The systems have really updated our company"
Ashleigh Anson

BSA Marketing
"Plum are good at working with us to find a solution to our issues in very practical real world scenarios." 
Duncan Wright
Take a look at our related products: